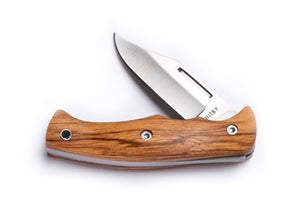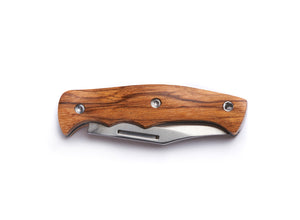 Product image 1

Product image 2

Product image 3

Made with luxury Zebra wood handles, this SlipJoint knife from Whitby Knives is a great non-locking, everyday carry option. When opened, a SlipJoint provides resistance against unintentional closing, but does not lock. So, this knife is a great non-locking, making it legal for everyday carry/use in the UK. This knife would make a great gift or would be perfect for daily tasks thrown its way.
Features:
2.5" Stainless steel clip point blade
3.5" closed length
Zebra wood handle with stainless steel bolster
Supplied in card box
Warranty Info
We make every reasonable effort to ensure that you are happy with your purchase. If something happens to go wrong with your item, we will try to resolve the problem as quickly as possible.
Reviews