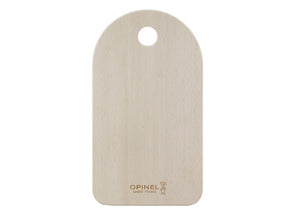 Product image 1
Product image 2
Product image 3
Product image 4
Perfect for cutting tomatoes or salami.
This small beechwood board is perfect in the kitchen for cutting small vegetables.
Designed by the BIG-GAME design studio, the slanted outline makes it easy to hold the board.
Dimensions: 150 x 265mm
Warranty Info
We make every reasonable effort to ensure that you are happy with your purchase. If something happens to go wrong with your item, we will try to resolve the problem as quickly as possible.
Reviews