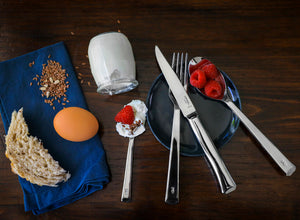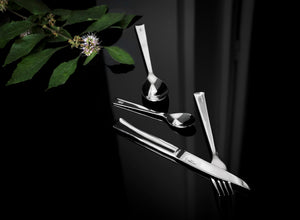 Product image 1
Product image 2
Product image 3
Product image 4
Product image 5
Perpétue forks are stylish, practical and essential.
This box of four forks from Opinel's Perpétue collection is perfect as a gift to yourself or to anybody who values sophisticated tableware.
These 100% stainless steel forks are very easy to maintain and have a design that is contemporary, modern and classic all at the same time, which is reflected in the stainless steel used that will enhance your table.
They are an essential accessory to match with all Opinel knife ranges.
Features:
X5CrNi18-10 steel
Designed in France, made in Portugal
Lifetime warranty
Warranty Info
We make every reasonable effort to ensure that you are happy with your purchase. If something happens to go wrong with your item, we will try to resolve the problem as quickly as possible.
Reviews