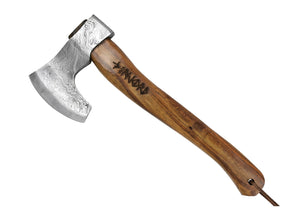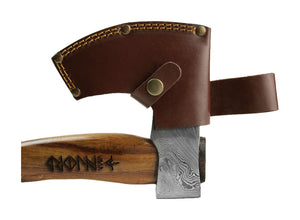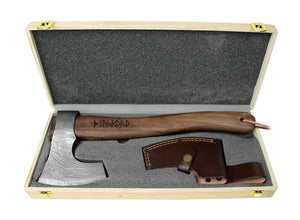 Product image 1

Product image 2

Product image 3

Product image 4

Perfect for woodworking and wood chopping, the inspiration for the Njord Vidar Viking comes from axes from the time of the Vikings. 
Features:
11.5cm Damascus steel blade
33.5cm Red wood handle
Weighs 841g
Handmade brown leather sheath with belt loop
Supplied in a luxury wooden case
Warranty Info
We make every reasonable effort to ensure that you are happy with your purchase. If something happens to go wrong with your item, we will try to resolve the problem as quickly as possible.
Reviews