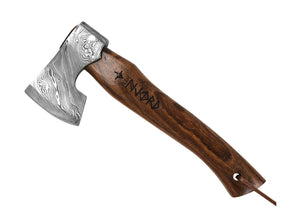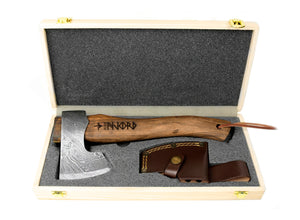 Product image 1
Product image 2
Product image 3
Product image 4
Ideal for small chopping jobs such as making kindling, the Njord Skade is a compact and eye-catching Damascus axe that is suitable for any outdoor adventure.
Features:
8cm Damascus steel blade
24.5cm Red wood handle
Weighs 584g
Handmade brown leather sheath with belt loop
Supplied in a luxury wooden case
Warranty Info
We make every reasonable effort to ensure that you are happy with your purchase. If something happens to go wrong with your item, we will try to resolve the problem as quickly as possible.
Reviews