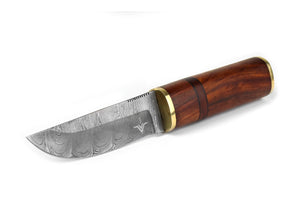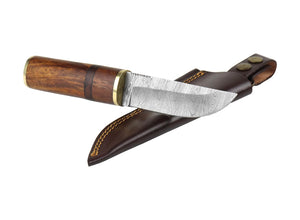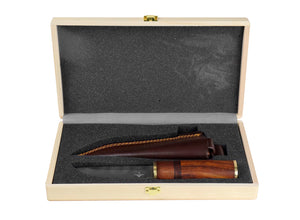 Product image 1

Product image 2
Product image 3
Product image 4
The Petri is a Puuko in traditional Scandinavian design. A Puukko is a utility knife whose design has been shaped by centuries of use. This makes the Petri an all-rounder, a reliable partner in the forest, when hiking, hunting or on the water.
Features:
11.5cm Damascus steel blade
11.5cm Red wood handle
Weighs 204g
Handmade brown leather sheath with belt loop
Supplied in a luxury wooden case
Warranty Info
We make every reasonable effort to ensure that you are happy with your purchase. If something happens to go wrong with your item, we will try to resolve the problem as quickly as possible.
Reviews